Tips for hiking in the U.S.
What equipment is needed for hiking/climbing in the United States?
Navigation equipment
Such as compass, map and GPS. It is easy to encounter disorientation in the wild, effective navigation equipment is a necessity for outdoor activities.
Sun protection equipment
Sunscreen, sunglasses, hats, and popular sunscreen clothing. Sunglasses are especially important in summer. The sun in the wild may be very dazzling in summer. Wearing sunglasses can ensure that climbers are not affected by the sun.
Warm-keeping clothing
Clothes, pants, hats, shoes, outdoor gloves. It is generally recommended to buy waterproof jackets and quick-drying pants to ensure that you can stay dry in the wild. Gloves are also necessary for mountaineering. Outdoor gloves can protect your hands when you need to grab branches when climbing.
lighting device
Headlights, flashlights, extra batteries. In outdoor activities, it is probably that night travel is required due to the delay of the itinerary. Good lighting facilities can ensure the safety of outdoor sportsmen.
Emergency medicine
Mosquito repellent, portable simple fracture deck, pain spray, snake medicine, cold medicine, Band aid, bandage, tourniquet, gauze, antidiarrheal, etc.
Fire-making equipment
Windproof and waterproof matches, lighters, etc.
Simple tool
Trekking poles, screwdrivers, knives, etc. Using trekking poles can effectively save physical strength.
Enough Food
At least one day more food than planned, the extra food is to cope with the occurrence of accidents that have to extend the time of outdoor activities.
Enough Water
At least one day more water than planned, about 2L.
Overnight equipment
Considering that you have to spend the night in the wild when an accident occurs. According to the season, consider sleeping bags, cushions, tents, etc. About tent, is the best to choose a waterproof tent.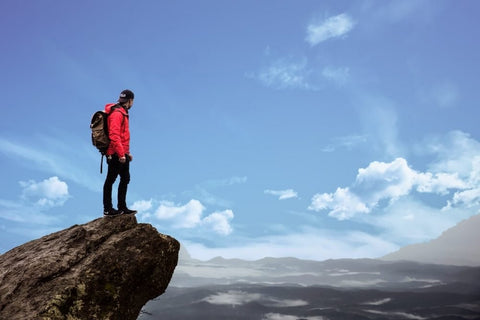 Introduction of Hiking/Climbing equipment
Outdoor clothes (brand)
Arcteryx: The most powerful product line: hard shell jackets.
Other product lines: down, cotton clothing, fleece, quick-drying, underwear, soft shell, backpack, windbreaker.
Patagonia: cashmere, cotton clothing, hard shell, soft shell, fleece, quick-drying, underwear, windbreaker, etc.
Mountain Hardwear: The product line covers:
Down, cotton clothing, hard shell, soft shell, windbreaker, quick-drying, fleece, underwear, etc.
Marmot: The product line covers: down, cotton clothing, hard shell, soft shell, windbreaker, quick-drying, underwear, fleece, etc.
Mammut: The product line covers: down, cotton clothing, hard shell, soft shell, quick-drying, etc.
Outdoor Backpacking (brand)
Arcteryx

GREGORY

OSPREY

Patagonia

Mountain Hardwear

 

     3. Trekking pole(brand)


LEKI

BD

Robinson  

 
Tent, sleeping bag(brand)
MSR
Marmot
The North Face
MOBIGARDEN
      5. Shoes(brand)
lowa
SCARPA
AKU
la sportiva
zamberlan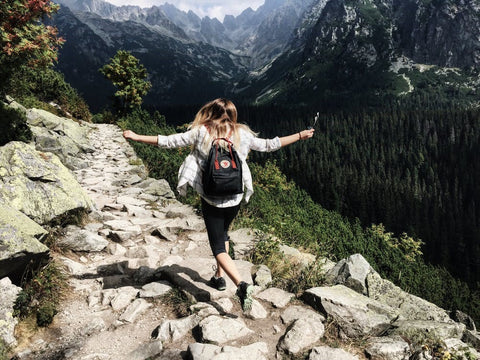 What skills do you need to master when hiking/climbing in the United States?
Warm-up activities are very important
Before climbing, you must do some warm-up exercises, especially for those who rarely take part in exercise, it is recommended to do some muscle stretching exercises to relax the muscles of the whole body as much as possible, so that you will feel a lot easier when climbing. It is recommended that the warm-up activity lasts at least 10 minutes.
Saving strength
When going uphill, it is recommended that you put your weight on the heel as much as possible, so that the weight of the body is distributed to the legs and the waist, which saves nearly one-third of the effort compared to climbing with the forefoot. If the slope is relatively flat, try to reach the ground with the soles of your feet. The second trick to going uphill is to straighten one leg that is the main support force every time you change feet, so that the weight of the leg will be partially distributed to the psoas muscles. It allows people to take each steps, the other leg would have 0.3 second rest.
Skills when climbing hills
When climbing a slope, using the outstretched step is convenient to make the heel heavy, reduce the angle between the foot and the calf, and the tendons will feel comfortable. In addition, you can press the palm of your hand on the lower thigh to assist you when climbing, so that the arms and legs can form a moment to transfer the arm strength to the leg; the second is that the palm of the hand can help the thigh muscles become compact and exert force. When pressing one leg and lifting the other leg, it feels like pressing a stone to borrow force. You can reduce the weight of your legs with your hands. When climbing, as long as the slope exceeds 45 degrees, you can use your hands and feet together, which saves energy.
Don't always look up
When going up the mountain, don't always look at high places. It is best to keep your eyes 3-5 meters ahead. When encountering steep mountain roads, the zigzag route is the most labor-saving.
Divert attention
Mountain climbing requires a lot of physical strength and time, so learn to divert your attention when climbing. When you are tired, you can watch the surrounding scenery more, and you can also sing and divert your attention. The tiredness will be reduced.
Relax when downhill
You must control the pace when going down the hill, and you mustn't go too fast, because it is easy to get injured. At the same time, pay attention to relax the muscles in the knee area, too tight will cause greater pressure on the leg joints and make the muscles,fatigue.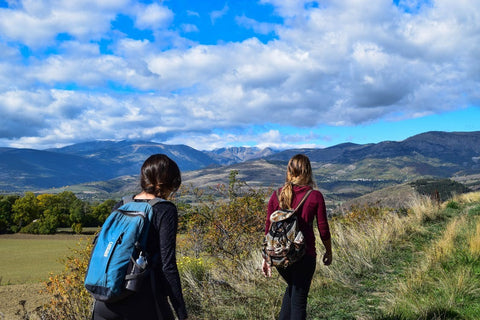 In the U.S., those best places for hiking/climbing  
Yosemite National Park
Located: California
Contact number: (209) 372-0200
Area: 1,169 mi²
Grand Canyon National Park
Located: Arizona
Contact number: (928) 638-7888
Area: 1,902 mi²
Yellowstone National Park
Located: Wyoming
Contact number: (307) 344-7381
Area: 3,471 mi²
Kauai, Hawaii
Located: Hawaii
Area: 552 mi²
Big Island, Hawaii
Located: Hawaii
Area: 4,028 mi²
ackson Hole, Wyoming
Located: Wyoming
Sedona, Arizona
Located: Arizona
Adirondacks, New York
Located: New York
Thanks for reading!